See what you can avoid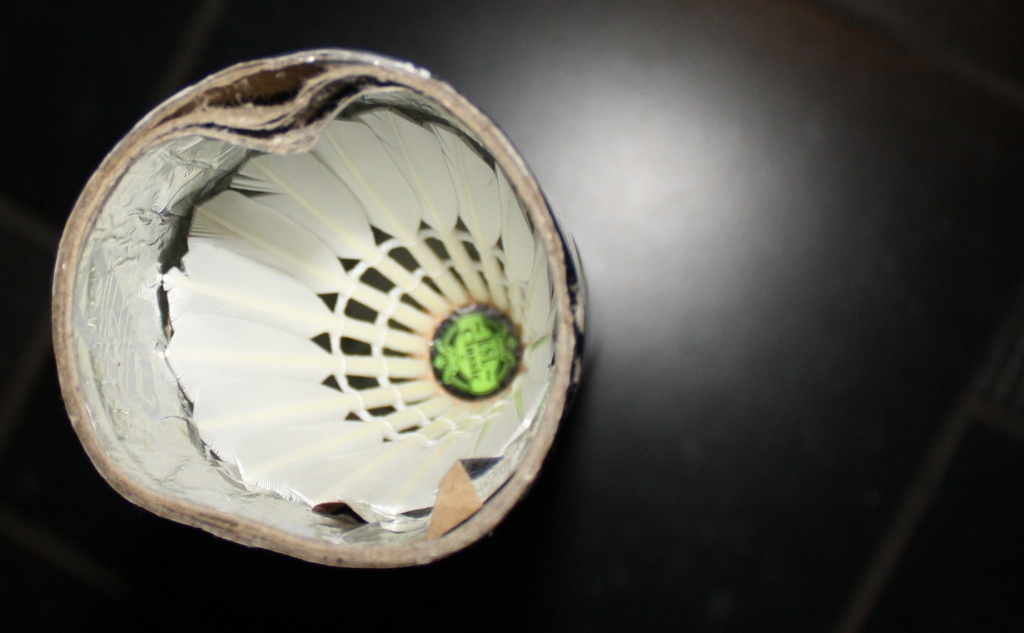 Water and cardboard are not a good match – avoid it!
Just make sure you get your hands on a SAVE-BIRDIE humidity tube instead – it lasts a life time.
And in addition, you can always see how many shuttlecocks you have left in the tube.